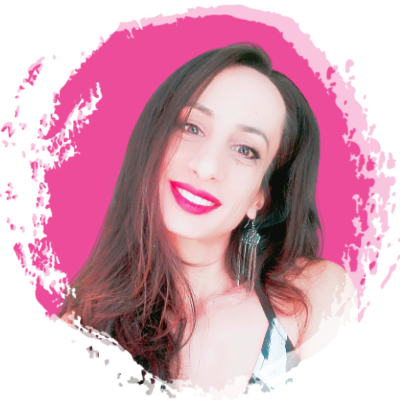 Truth is I was NEVER the best designer.
Yet, I was more successful than the people who were.
Hi, my name is Teya and this is my story:

I was only 19 when I got accepted to study Fashion Design in the most prestigious University in my country. This was my dream and I was the happiest person in the world. I and couldn't wait for our classes to begin.
.
The first assignment my colleagues and I received was to design a 3 looks mini collection. 👗👗👗 We all loved this task, but while I was done in a couple of weeks, this is not how it went for my colleagues at all.

The majority of them STRUGGLED for over 3 months to create the looks ! 😨
Not that the assignment was that hard, but it came in 3 stages- first we needed to sketch our idea, then get the professor's approval and only after we could realize the design.
My colleagues kept presenting new designs week after week and simply couldn't get the approval to proceed.
Before assuming they were not that talented, let me tell you those people got selected among hundreds of applicants from several countries. They definitely had talent! There was nothing wrong with the assignment or the professor either, as the same story repeated every year, every semester with different teachers and different projects.

SOMETHING ELSE WAS WRONG.

While my colleagues had all those amazing designs in mind, they lacked the ability TO PRESENT AND SELL THEIR VISION. This doomed them to miss all sort of opportunities- contests, exhibitions, scholarships and runways. I hated how unfair this was. In the same time I understand that the only way for people to see, like and want your designs is to you present your ideas well. And it all starts with a sketch.
I no longer want to see great designers left behind because of poor presentation skills.
If you are a designer starting up your business,  click the button bellow to book your free Strategy call with me.
I will help you bring the best out of your designs and make your portfolio glow!

We can do this together!