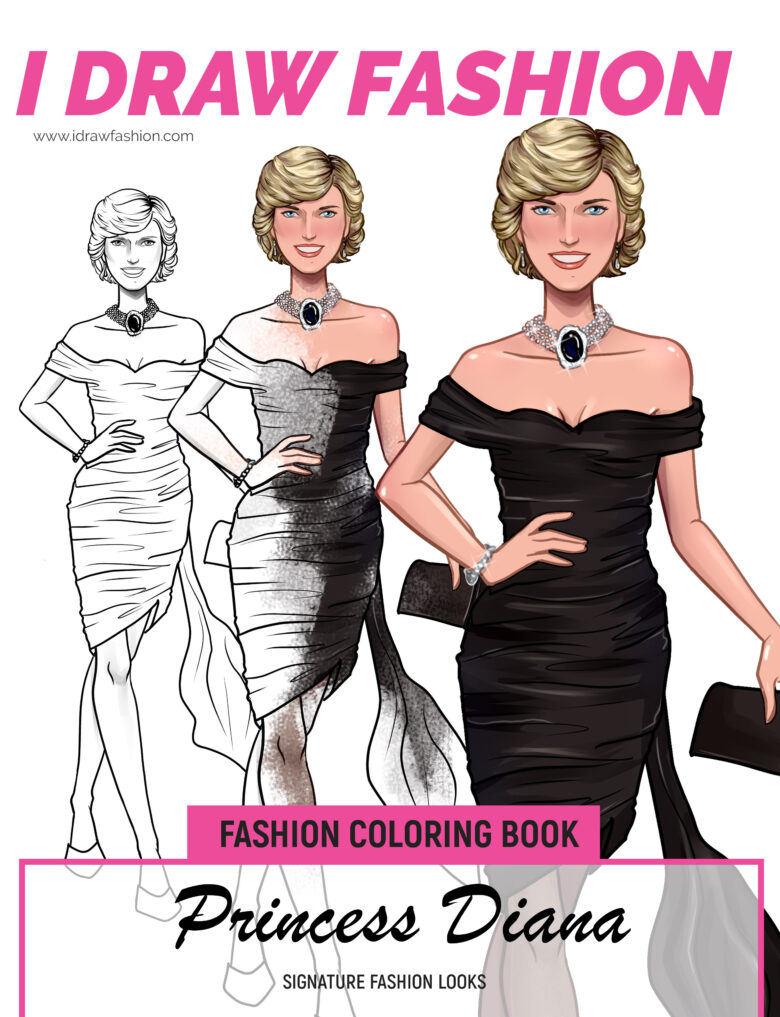 Going beyond the norm, Princess Diana of Wales gives the ideal expression of a classy and stylish fashion sense. She redefined femininity in a way that was both inspiring and incredibly powerful.
Find new inspiration and create beautiful color combinations with this coloring book!
Inside the book you will find:
Information about Lay Diana and her life.
20 different outfits to color
High quality paper well suited for repetitive use
Fashion and style inspiration
Real world outfit examples from Princess Diana
Blank croquis to style her new looks.
Get this sketchbook now and start coloring away!
---
Princess Diana – Signature Fashion Looks
I DRAW FASHION: Fashion Coloring Book
This fashion coloring book features the best looks that turned Princess Diana into a real style icon and role model.
This book is for fashion lovers and art fans of all ages. It is for anyone, who wants to learn more about the timeless style of the stars and have fun coloring stylish outfits.
Check also the other coloring books from the series: Audrey Hepburn and Merilyn Monroe
---
CC-BY-NC 4.0. Share and re-use for non-commercial purposes only.
Always give attribution and a link to I Draw Fashion.
---