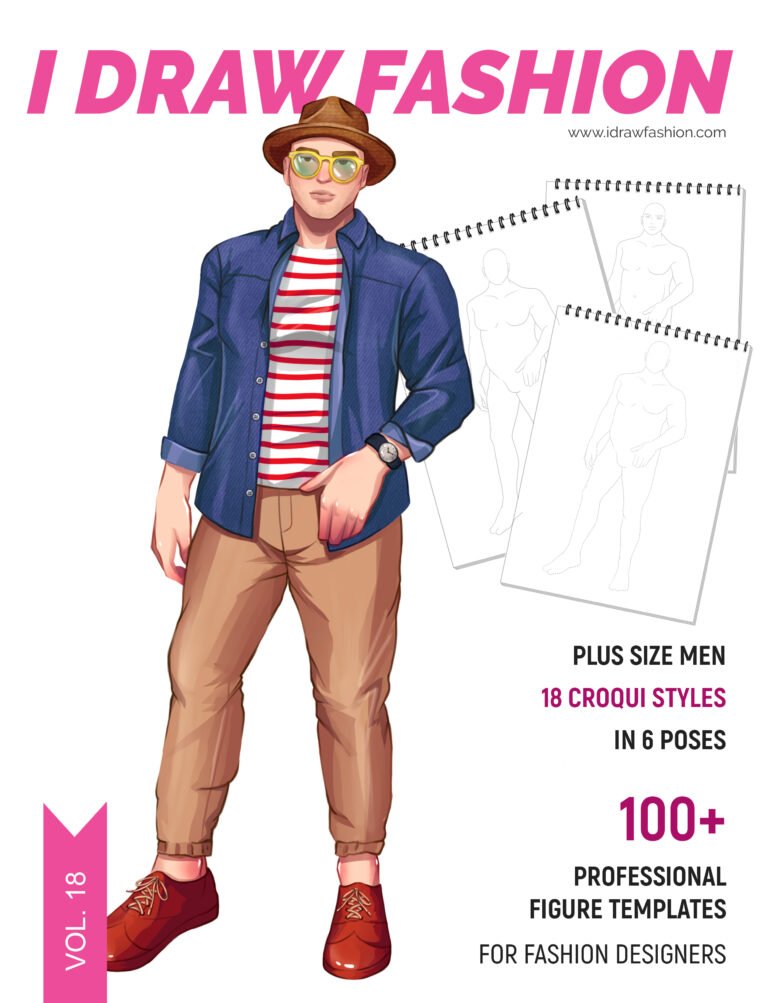 This sketchbook features a collection of Plus Size male templates in various poses. Draw your designs for menswear and develop exciting fashion styles with a unique twist. With different poses and figures, you'll get to create the perfect line from simple and elegant styles or sophisticated and classic looks.
Start designing plus-size get-ups with these handsome templates!
The sketchbook offers you:
108 plus-size templates
6 different figure poses (3 different variants per pose)
18 fashion body styles.
120 pages of lightly drawn sketches
Perfect for designers of all levels.
Get this fashion sketchbook now and create your dream collection for men with curves!
---
Plus Size Men: 100+ Professional Figure Templates for Fashion Designers
Fashion Sketchpad with 18 Croqui Styles in 6 Poses
In this sketchpad you will find:
An easy way to create your own designs
Draw your own outfits from scratch
Realistic figure poses to help with your fashion sketches
3 variants of each pose (face and hair, outlines and dashed lines)
Large and portable 8.5 x 11-inch sketchbook
Check also the other titles from the "Fashion Sketchpad" series: Men, Plus Size and Pregnant.
---
CC-BY-NC 4.0. Share and re-use for non-commercial purposes only.
Always give attribution and a link to I Draw Fashion.
---