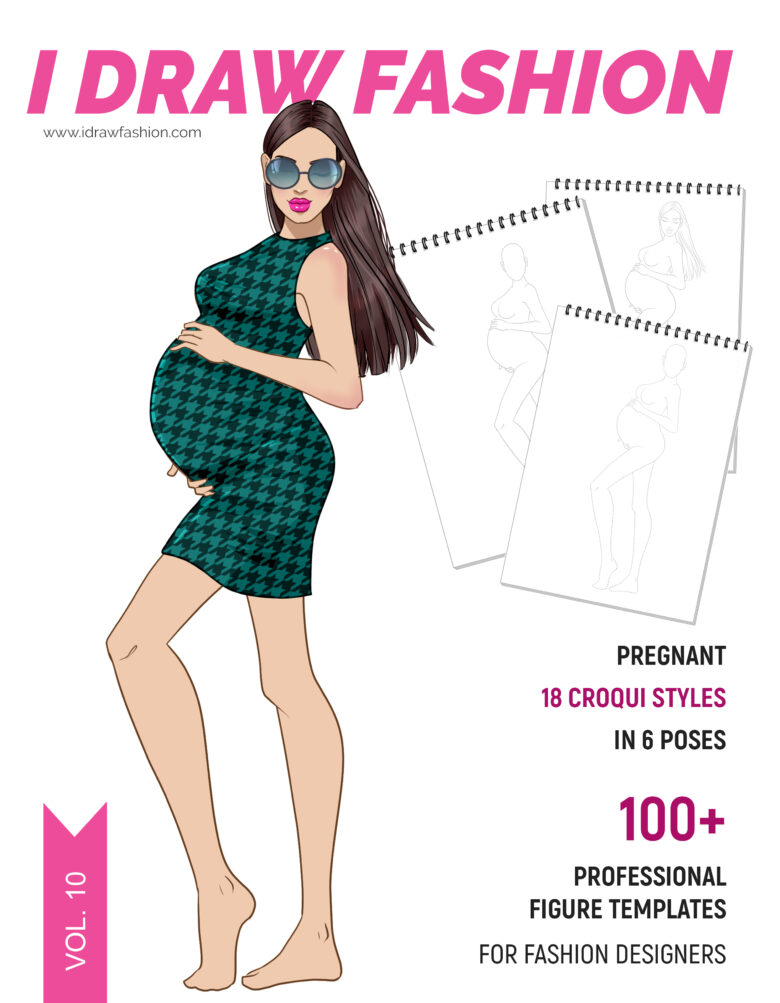 Get creative with maternity wear and fashion ideas using these templates of beautiful pregnant figures. In this special selection, you will find realistic pregnant female body templates that you can use to design maternity clothes and collections with ease. Don't just reinvent the wheel, create your own unique styles and sketch refreshing designs that have never seen before. Nothing is off-limits!
Create dreamy outfits for future mothers with these ready-to-use templates!
Inside the book you will discover:
108 Pregnant body bases
6 unique poses (3 different variants per pose)
18 Croqui styles total
Front and side view fashion croquis
120 pages of softly drawn gray figures
Perfect for both students and professional designers
Get this fashion sketchpad now and create your dream maternity collection!
---
Pregnant: 100+ Professional Figure Templates for Fashion Designers
Fashion Sketchpad with 18 Figure Styles in 6 Poses
In this sketchbook you will find:
A simple way to create your own designs
Build your own outfits from scratch
Realistically drawn model poses to help with your fashion sketches
3 variants of each pose (face and hair, outlines and dashed lines)
A big and portable 8.5 x 11-inch sketchbook
Check also the other titles from "Fashion Sketchpad" series: Equestrian, Plus Size and Runway
---
CC-BY-NC 4.0. Share and re-use for non-commercial purposes only.
Always give attribution and a link to I Draw Fashion.
---