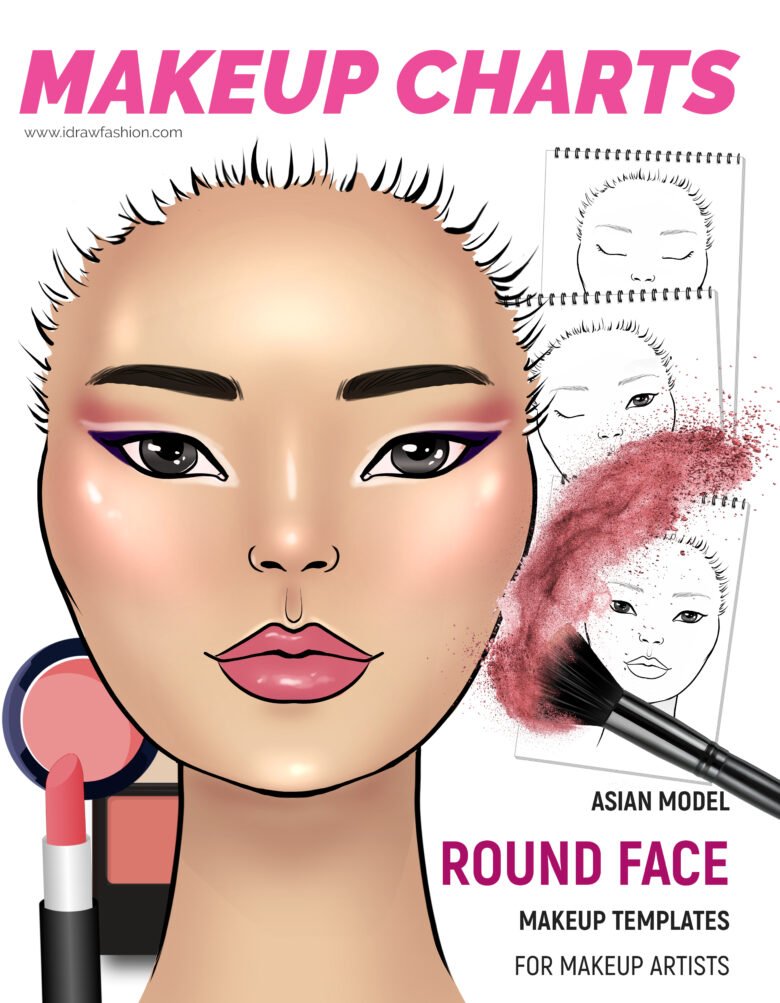 This Makeup Chart is created for makeup artists at all levels. It consists of Asian models with round-shaped faces. This workbook is the perfect base to easily refine your make-up skills while practicing on faces that represents real-life models. 
Customize and practice your makeup skills with this amazing makeup chart!
Inside the book you will find:
Over 54 different face charts
120 pages
3 sections of 36 pages each
A detailed notes section
Durable and vital blank face templates for easy application
18 face templates with closed eyes
18 face templates with opened eyes
18 face templates with one closed and one opened eye
Get your face chart template now and start creating your own glamorous looks/ideas!
Makeup Charts – Face Charts for Makeup Artists: Asian Model – Round face shape (Makeup Charts Workbook)
This makeup chart book offers:
An easy way to create your own makeup designs
Realistic face bases to help you with your makeup art
3 face variants (with opened and closed eyes, one opened and one closed eye)
Notes section to keep track of the products used on specific face parts.
A big and portable 8.5 x 11-inch workbook
---
CC-BY-NC 4.0. Share and re-use for non-commercial purposes only.
Always give attribution and a link to I Draw Fashion.
---